3 Ways to Style a Sleeveless Dress this Summer
3 Ways to Style a Sleeveless Dress this Summer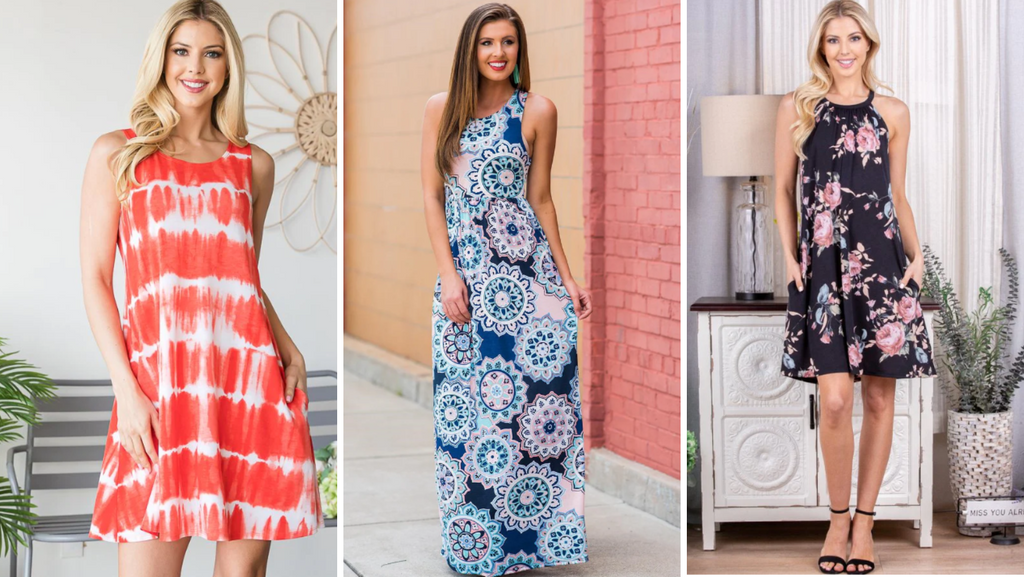 3 Ways to Style a Sleeveless Dress this Summer
By Jennifer Schultz
The official start of Summer is less than two weeks away, and you are sure to be busy making plans for fun in the sun! You've found that super cute sleeveless dress that you know you will want to wear again and again. Whether you are going to a backyard BBQ, down the shore or want to wear something cool for work days - sometimes you need some inspiration on how to put together that perfect look. 
Kimono & Accessories 
This week is the family get together and while it's supposed to be sunny, it may be a little cooler - so wear a cute kimono over your sleeveless dress. Add your favorite sandals and some bangle bracelets to complete the outfit. This outfit is also great for that brunch date with your BFF!
Tee Shirt & Sneakers
You're heading down the shore this weekend - and you are going to want to hit the boardwalk after a day on the beach. Slip your sleeveless dress right over your bathing suit, add a coordinating tee shirt and your go-to slip on sneakers. If the tee is too long or loose, knot it on the side for a trendy look. Now you can walk the boards, enjoy some cotton candy and ride the rides all night long!
Blazer and Ballet Flats
You're headed to the office today and you don't feel like your sleeveless dress is dressy enough - simple solution - put on a blazer! Add some ballet flats and a long necklace - wallah, you are ready for the work day and you look super chic too! 
A sleeveless dress can be a great basic building piece of your wardrobe that will bring you lots of different looks when you pair it with other layering items. Whether it's a mini, midi or maxi dress - there are so many more ways to change your look. 
We hope these ideas be helpful when you need them!
Check out our Dress Collection to create your own look:
Dresses & Skirts – Apple Girl Boutique