Apple Girl Boutique Partners with Alex's Lemonade to Help Find A Cure
Apple Girl Boutique Partners with Alex's Lemonade to Help Find A Cure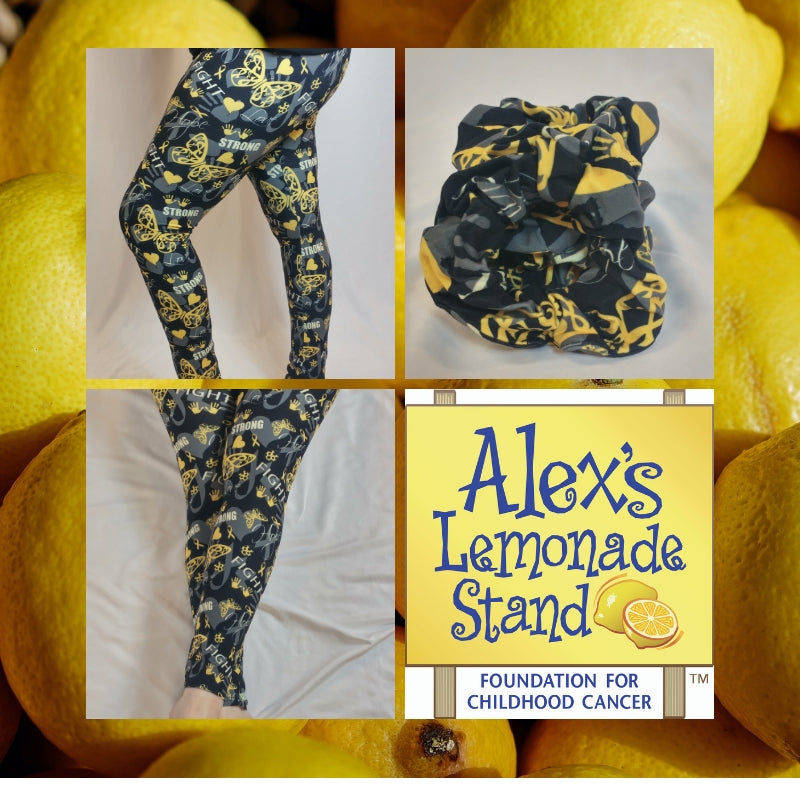 Apple Girl Boutique's Childhood Cancer Fundraiser
I'm honored that Apple Girl Boutique has just partnered with Alex's Lemonade Stand Foundation to donate 10% of the proceeds from the sales of our Flying Towards a Cure leggings and accessories.
 
The money we donate will pay for research to find better treatments and cures for childhood cancer. Please help kids and their families by providing desperately needed hope!
I am doing this fundraiser in memory of my friend's daughter, Georgiana Antonopoulos, who passed away at the age of 7 from leukemia. 
If you don't want to purchase one of our Childhood Cancer awareness items, but still wish to donate to the Apple Girl Boutique Fundraiser - you can visit our fundraising page. Thank you for your support.
 
Flying Towards a Cure Childhood Cancer Awareness Products:
#childhoodcancerawareness #flyingtowardsacure #awarenessleggings #LoveMyAppleGirl