Apple Girl Boutique Partners with Unite for Her
Apple Girl Boutique Partners with Unite for Her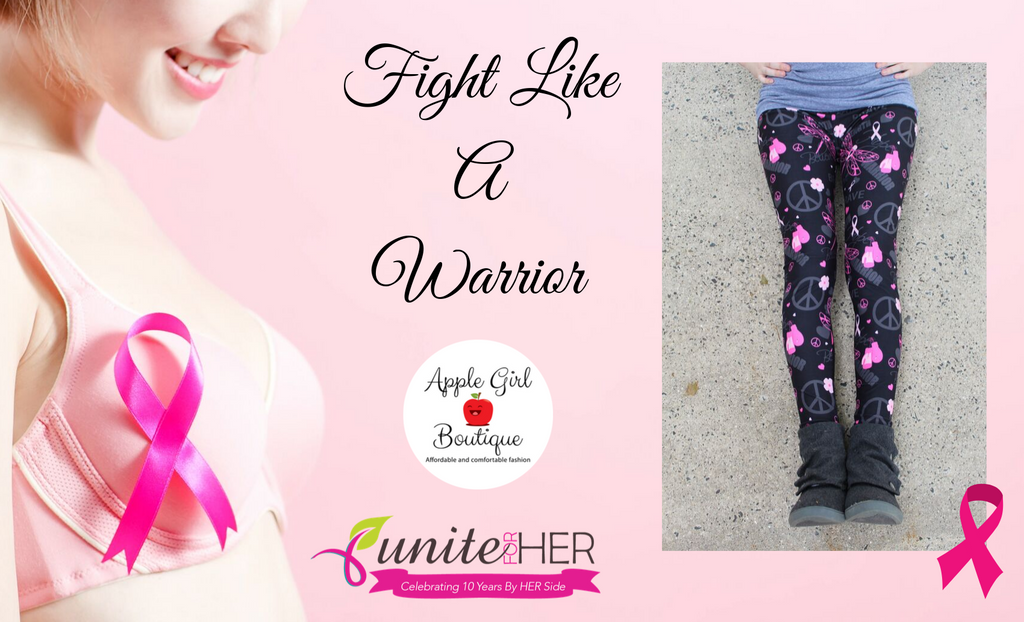 Apple Girl Boutique Partners with Unite for Her
By Jennifer Schultz
With the launch of our first breast cancer awareness legging design, Fight Like a Warrior, we are pleased to share that we will be donating 10% of the proceeds of our legging sales to Unite for Her. Through this fundraiser partnership, we hope to raise awareness for the women who fight breast cancer every day - and shed light on the importance of raising funds for breast cancer research.
If you don't wish to purchase one of our breast cancer awareness leggings, but, would still like to donate, you can do so on our team page:
https://uniteforher.salsalabs.org/byherside/t/applegirlboutique/index.html 
Thank you for your support. 
Unite for HER supports women with breast and ovarian cancers in the Philadelphia area, New Jersey, and Delaware by funding and delivering complementary therapies at no personal cost. 
#breastcancerawareness #breastcancer #fightlikeawarrior #breastcancerfundraiser #breastcancerresearch #breastcancerleggings #leggings #LoveMyAppleGirl