These Braids Help You Create Enchanting Hairstyles
These Braids Help You Create Enchanting Hairstyles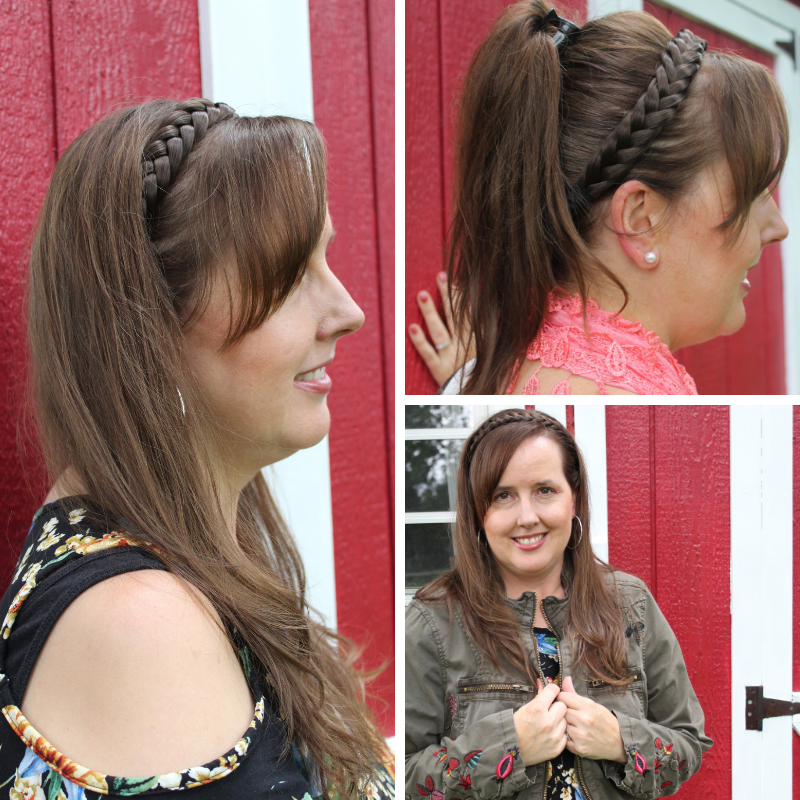 These Braids Help You Create Enchanting Hairstyles
By Jennifer Schultz for Apple Girl Boutique
This is a sponsored post. I was gifted a braid from Madison Braids. All opinions are my own. 
I recently was searching for easy hairstyles on the internet, because I love wearing my hair different ways, up, down, half up, in a ponytail, in a French twist, and when I have time, braided. 
I've always loved braids and how pretty they look - so much so, that I wore my hair in an upside down French braid for my senior prom, with a poof of curls on top of my head! Believe me, that took a while to do. One of the challenges I have always had, is no matter how long my hair is - it's baby thin. I can definitely get volume out of my hair if I have time, and lots and lots of hairspray. LOL. However, if I am going to braid my hair, that volume is reduced because of needing hair to devote to whatever style I am looking to do. 
During my search, I stumbled across a company called Madison Braids. Naturally, I was immediately attracted to all of the gorgeous braided hairstyles that I was seeing, which were actually braided headbands! What? Yes, braided headbands that look like real hair!! And, there were so many color variations, that I reached out to them to be sure which color I should order. It was simple, I sent my photo over chat and I had my recommendation. 
Another thing that really made it an easy choice for me to want to try one of their braided headbands, was the fact that Madison Braids is owned and operated by a stay-at-home mom and her husband. Their story mirrored my own and I love supporting small businesses. 
I was so excited, and had my braid in just days! I immediately opened the package and tried it on to see if it matched my hair color, and it did! I could not believe how much it looked like real hair, how soft and silky it was and such great quality. They say their headbands are all hand-made and it shows! All of them have an adjustable strap, so it will fit adult or children's head sizes. 
I spent some time trying a few different hair styles and can't wait to come up with new ones as well. I was thinking to myself, "where was this braided headband when I went to prom?". There are endless looks you could create for mommy and me photo shoots, weddings, proms, you name it! They are so versatile and just create such a sweet hairstyle whether you just put in on after being at the beach for the day, or creating a romantic "date night" look. 
Madison Braids also has gorgeous hair accessories ranging from wrapped headbands to beaded barrettes and from scrunchies to decorated hair clips. 
The braided headbands are just so beautiful and you don't have to spend time learning how to braid if you don't know how - just grab a braid and put it on! Simple. Beautiful. Fashionable. Trendy. Stylish. 
If you would like to fall in love with Madison Braids yourself, you can use a special promo code: AGB20 on their website that will allow you to get 20% off your order. Make sure you let them know Apple Girl Boutique sent you! 
Visit: https://madisonbraids.com/ and don't forget the Madison Braids promo code!