Tips for Choosing the Right Size in Leggings
Tips for Choosing the Right Size in Leggings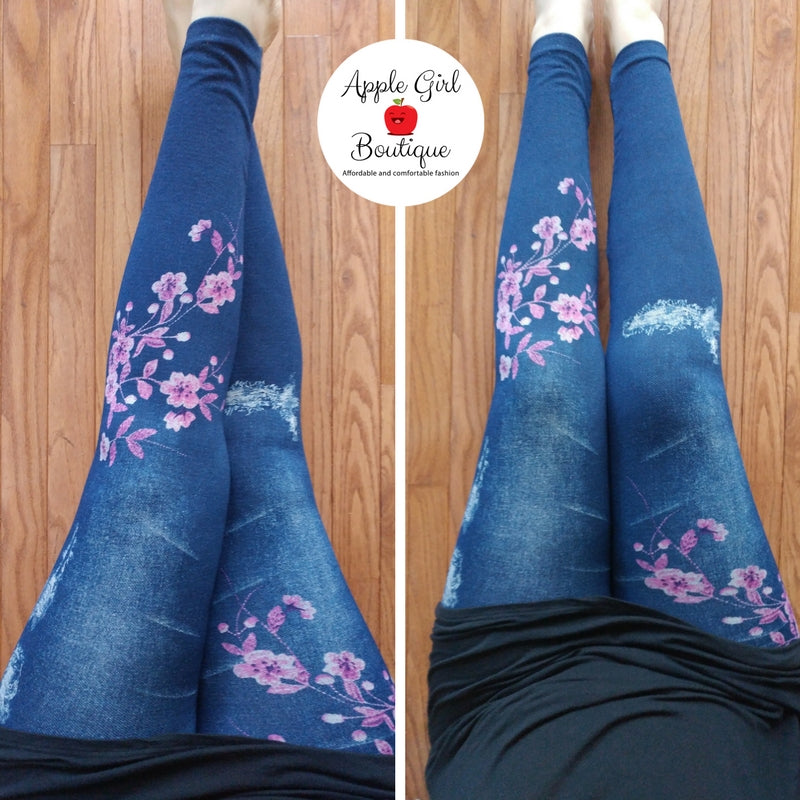 By Jennifer Schultz for Apple Girl Boutique
With the hot legging trend going on right now, it can make a girls head spin when trying to figure out what is the best size to get the most comfortable fit.
One thing to keep in mind is that not all leggings are the same. This means they are not made by the same manufacturer, or with the same material or the same cut.
The first thing to determine is how you want your leggings to fit
. So, while I am going to give you some tips on what I usually recommend, you may find that you like your leggings to fit differently. It's important to know that the tighter the leggings are on your leg, the more the material will be stretched. If they are too tight, you could end up ripping them.
The next thing that you need to know is they do not fit like pants or jeans
. Their fit is not as close as pantyhose or tights - but closer to yoga or workout pants. Some are high-waisted with an elastic band, some are low-waisted with a thicker yoga band - either way - you don't want them to be so tight around your stomach that they leave a mark when you take them off.
Another thing to keep in mind is that some leggings come in various sizes like small, medium, and large while others are designed as "one size" that fits a range of sizes - like women's one size can fit sizes 3-14. Leggings also tend to come in an average size when it comes to the inseam or length of the legging. This means that if you are shorter or taller - the leggings may fall at a different level when down toward your ankle.
Now to my tips for choosing the right size leggings!
Start with what size you are in pants or jeans - then try on a legging that is a comparable size
Look for a legging that is not too tight around your knees - since this is a big area of movement, if they are too tight, they will irritate the skin behind your knee and could potentially rip
The waist should not be super tight
When you have them on, they should be so comfortable it's like you are not wearing them
You should put your leggings on like they are tights or pantyhose - do not pull them up like pants or jeans - as the material is not designed for such pulling.
Keep in mind that if you have long fingernails - you can rip holes in the leggings - especially if you are struggling to put on leggings that are too small.
Once you have the leggings on, the material should not look so stretched out that you can see the pattern is distorted or the thread lines.
Walk around and sit down in the leggings - are you comfortable? Do they feel too tight anywhere?
If they feel tight, try on the next size. Please do not get concerned about what size the tag says on the leggings - meaning if you are normally a 12 in pants, but need a women's plus size in leggings - as the fit of a legging is not the same as pants. This is especially true with the fit for a one size range in a legging.
Once you find the right fit - it will be easy for you pick out another color or pattern in that same size - confident that you'll get a great fit!