Why I Am Inviting You to Join Apple Girl Boutique
Why I Am Inviting You to Join Apple Girl Boutique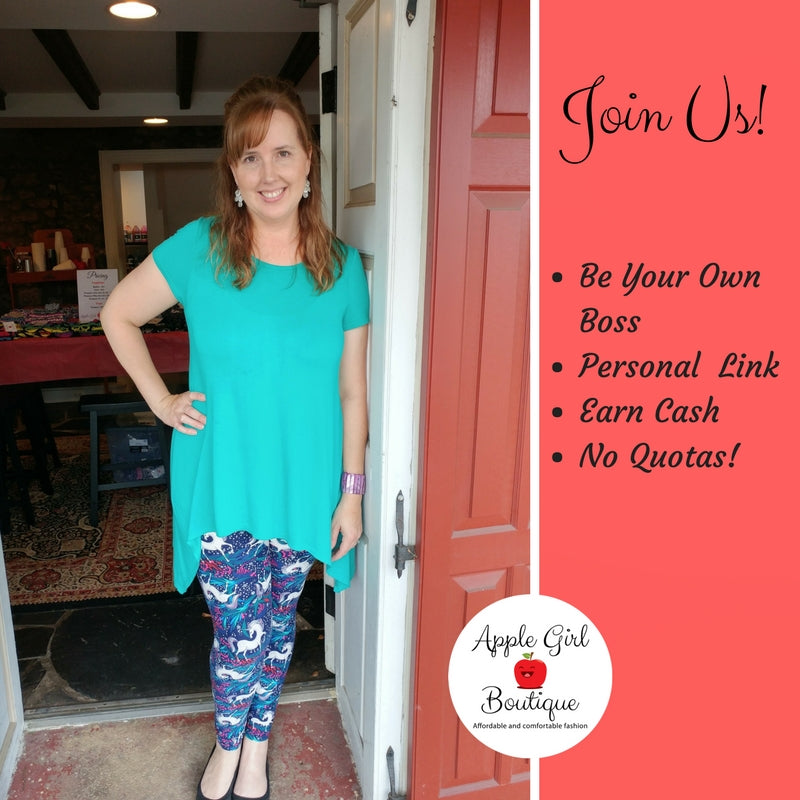 By Jennifer Schultz, Owner of Apple Girl Boutique
When I started Apple Girl Boutique a little over eighteen months ago, I realized that not only did I love my clothing, but so did my customers. You might be saying, "well how else would you still be in business?" That's a great question. And my answer is - not without all of the amazing women who have been telling their friends and family about my fashions. 
So, two months ago, I launched the Apple Girl Boutique Brand Ambassador Affiliate Program. I wanted women to be able to continue to share their experiences with the clothing they were getting, but to also be able to make money while doing it. 
Often women are looking for how they can make some extra cash in addition to their full time jobs, or maybe they are a stay-at-home mom who craves an opportunity to make money while having the flexibility of working from home, or a woman who would like to start their own business, but doesn't have the capital to get going. 
You can become a Brand Ambassador Affiliate for a nominal cost by selecting one of our Affiliate Sample Kits. These kits consist of one or two pairs of leggings, a personalized URL link to track all of your sales, invitation to our private Brand Ambassador Facebook Group and support with banner ads and sales announcements. 
There are no monthly minimums, no quotas and no recruiting. You sell as little or as much as you want. All Brand Ambassadors receive 20% commission on all sales that come through their personal link and a 20% personal discount.
Apple Girl Boutique offers leggings, tops, dresses and accessories and works with both a selection of manufacturers, as well as, has a custom branded line of clothing. 
Selling the clothing is as simple as sharing your Affiliate Link with friends and family. You do not have to invest in inventory, but, some women choose to. 
My mission is to provide our customers with affordable and comfortable clothing while helping women to create their own success. With your help, I look forward to seeing Apple Girl Boutique evolve in the years to come. 
If you think that the Apple Girl Boutique Brand Ambassador Program sounds like it's right for you, you can visit our "Join Us" page on our website to learn more. 
https://applegirlboutique.com/pages/join-us
If you have questions, please email me at applegirlboutique@gmail.com.